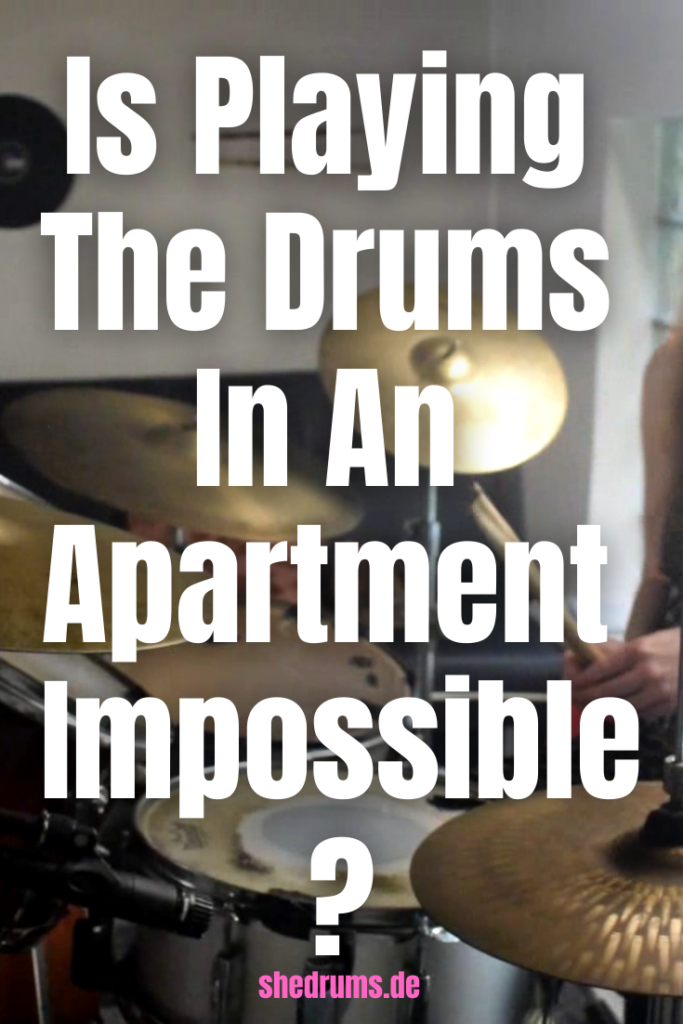 Playing drums is great. Playing drums in an apartment … Well, it depends.
To be honest: Most of the time, it's a tough task to master.
We don't have to talk about the reasons, right?
However, you can make playing drums in an apartment work with a few adjustments. So it's not impossible.
Thankfully!
Let's look into it, shall we?
The not-so-nice-news to start off with
I'm sorry if I have to disappoint you straight away, but:
So far, I've not found a way to play a not dampened acoustic drum set in an apartment.
Instead, I would concentrate on practicing on some single instruments.
The snare drum is the best example for this.
Put a pad on its head, and you can practice relatively quiet.
However, there are also sounds coming from a dampened drum like this.
Do you have people living with you?
Make sure to talk with them about your plans.
Trust me: It's not a good idea playing on a practice pad when somebody can hear it.
So even if you enjoy the sweet monotony of your drum sticks or bass pedal on the rubber, many people don't.
Don't be fooled be the electronic drum!
I do own an acoustic drum set and an electronic one.
While I prefer playing the first, my e drums offer some great advantages.
You guessed it: They are much more easy to handle when it comes to volume.
(I'm a heavy hitter sometimes, so this is worth a lot.)
However, don't get fooled by the idea that an e drum is absolutely quiet. Because it's not.
One reason for this are the cymbals.
Also, the bass drum pad can be more noisy than often expected.
It depends on the material the pads are made, of course.
For example, I have the Roland TD-1DMK V-Drum kit. The mesh heads are relatively quiet, but the
are not.
Of course, my electronic drums are not as loud as my acoustic set.
But as with the snare drum pad, non-drummers might get really annoyed by the monotone sounds of the bass drum and cymbal strokes.
In addition to this, you've got an impact sound coming from the bass drum.
The problem is:
If the e drums are not located in the first floor, the strokes can be heard in the room below.
This means you do really have to get a platform or other dampening products for your drums.
Tip: Check out this article about Drum Kit Noise Reduction by Drumhead Authority.
I find the noise reduction tips for drummers really helpful.
And remember:
If you don't use any kind of noise reduction, this could mean big trouble with your neighbors – not only – from one floor below.
Are there other possibilities for playing drums in an apartment?
As I said, I've not found a proper solution for playing a fully loud acoustic drums in an apartment.
Even with dampening, mesh heads or muting, it can be a tough task.
On the other hand:
You could make it happen through great communication.
Maybe you can agree on certain times you're able to rock out on your already dampened kit.
That's possible.
So there are three great possibilities for playing drums in an apartment:
Get pads or mesh heads for muting your drums. Or go for a practice pad.
Buy an electronic kit and make sure to have a drum raiser or platform ready.
Talk with your family, roommates and neighbors about your drumming. Find a solution that is cool for everybody.
Playing drums in an apartment? That's what I recommend instead
I know, I know … Being a drummer is awesome, but not always. Finding the right spot to practice certainly is one reason for it giving you a hard time.
So if you ask me, I would always look for a rehearsal room instead of drumming in an apartment.
By doing so, you can rock out as you want AND keep on having a good relationship with your fellas at home.
The great news is:
You often can rent rehearsal rooms as needed.
I don't know if it's possible where you're located, but here in Germany you can also sign up to them for one or several hours.
Just as you like.
Also, keep in mind to ask other musicians where they are playing the drums. Sometimes, there are many hidden gems in terms of rehearsal possibilities.
Keep your eyes and ears open!
You're back at home? Then you can use a practice pad or muted snare drum. Also, you might get an electronic drum set like me.
It's all up to you. So have fun and good luck with your decisions!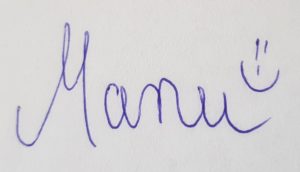 PS: Do you know another way for playing drums in an apartment? I'd LOVE to read your comments on that. And I'm sure I'm not the only one.
Affiliate Disclosure:
Links marked with a * are affiliate links. If you click on such a paid link and purchase something, I may receive a commission (at no additional cost to you). Click here for more information.
Share what you've learned!