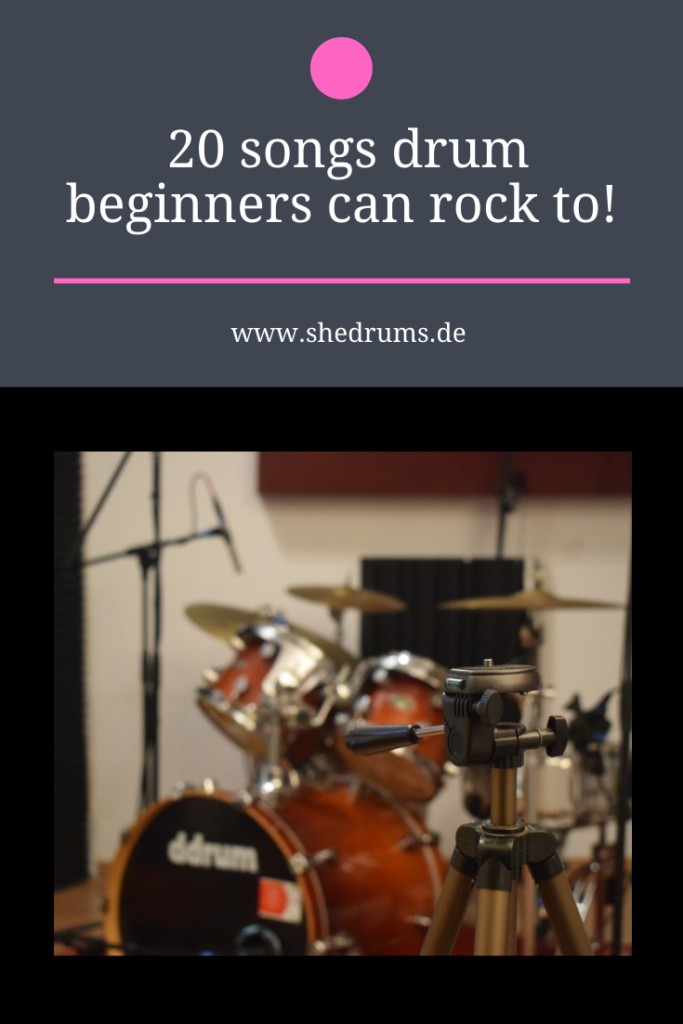 Drum songs for beginners are a perfect way to practically use what you've learned so far.
So in this article, I'd like to present you with 20 awesome songs drum beginners can rock to.
Before we start, however, I'd like to talk about what makes a song easy. Also, I want to give a quick reminder:
Just because a song is thought to be easy, it's not automatically simple. Not the complexity of the grooves or fills is important. Remember: How you play something makes the difference between ok and great.
With this being said, let's take a closer look what defines a song drum beginners can rock to.
Common characteristics of drum songs for beginners
The characteristics of drum songs for beginners tend to include
– a relativley slow tempo
– an easy to understand song structure
– straight grooves
– and drum fills in a constant time like 4/4.
Also, some musicians feel that a song without pauses is quite easy to play.
This might be due to the insecurity of "waiting for the next stroke". I perfectly understand this. 🙂
However, there can't be a proper definition of what makes a song suitable for newbies behind the kit.
That's because each musician has different strengths, weaknesses and goals.
Why I chose the 20 songs in this article
Some of the songs I'll be recommending, I played when I started drumming myself some 14 years ago.
I still enjoy rocking to them these days. Hey, those are great pieces of music! 😀
Other songs, however, weren't released back then. As I teach drums and percussion, I also like to use them in my music classes now.
So these are 20 of my favorite drum songs for beginners. Of course, there are many, many more! Keep your eyes and ears open. 🙂
What drum songs for beginners do you recommend?
As always, I hope you enjoy a great time making music. 🙂
Plus: If you like, I'd also love to read from your favorite songs beginners can drum to.
I'm sure there are plenty of awesome songs out there I don't even know about.
So, what do you recommend? 🙂
Love,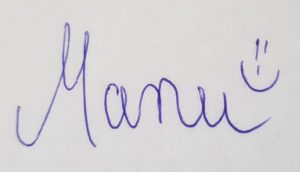 Affiliate Disclosure:
Links marked with a * are affiliate links. If you click on such a paid link and purchase something, I may receive a commission (at no additional cost to you). Click here for more information.
Share what you've learned!