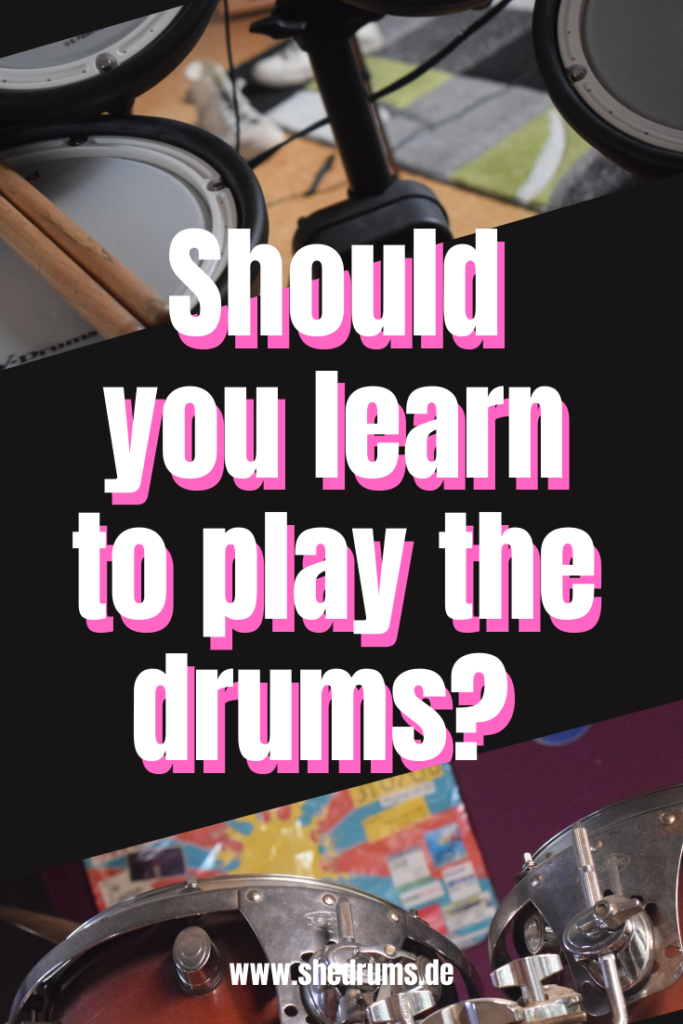 Are you wondering whether you should learn to play the drums or not? In this article, I'm helping you find your answer.
However, the final decision up to you. And being a drummer for many years, I might not be a neutral party. 😉
To drum or not to drum … this is the question
Playing the drums is a great way to spend your time. It's fun and a special challenge of its own.
Also, there are some scientific-proven advantages of being a drummer. But those shouldn't be the main motive for anybody, if you ask me.
So what is so fascinating about learning to play the drums?
First, your time drumming is all yours. You don't need to focus on this and that, but on your exercises.
For me, practicing even feels like a short holiday at some points. It gives you energy and is great fun while being an exciting challenge now and then.
The latter comes from the so-called flow state.
I've written about it in my article 3 awesome reasons for making music if you like to dig a little deeper. It's a really fascinated topic I highly recommend learning about.
Secondly, playing the drums or making music in general is a great way to express yourself. You can be creative, join a band or play along to your favorite music.
Also, you could start a Youtube channel to get to know great people around the world.
When you're feeling down, you certainly lift your mood while rocking behind your kit.
The same is the case when you're happy: doing what you love – drumming – makes a wonderful time even better. 🙂
Learn, learn, learn!
One additional thing I adore about drumming is that you're never done learning. There are always some challenges to master! But don't get me wrong:
It's not the forced type of learning most of us had to endure during our live. Moreover, it's all up to you what you want to try next.
Making music in general is a really personal thing. There are some drum rules like grip or other techniques of course, but it's up to you following them.
Isn't that awesome?
Why you should learn to play the drums: the most important reason
The thing is, there are many good reasons for learning to play the drums. At the same time, a lot of things can be said on the contrary:
Yes, you have to put time in to become a great drummer. And sure, there will be things you'll get frustrated about.
Plus: Drumming as a hobby also requires you to make some money investments.
After all, you need a drum kit, sticks and learning material. Also, drum lessons, books and online courses can be a clever investment.
So looking at the pros and cons might not be as helpful as initially thought. What to do then?
Simply ask yourself: Do I want to learn to play the drums?
If your answer is a yes: go for it! I mean you can test it, right?
There's no such a thing as an obligation to stick to being a musician if you don't like it after all.
I know, it might sound a little simple but some of the greatest things in life are. 🙂 So what about you? Are you ready to rock?
Love,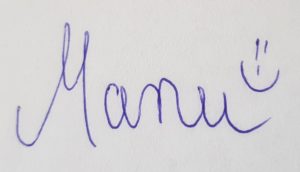 Affiliate Disclosure:
Links marked with a * are affiliate links. If you click on such a paid link and purchase something, I may receive a commission (at no additional cost to you). Click here for more information.
Share what you've learned!