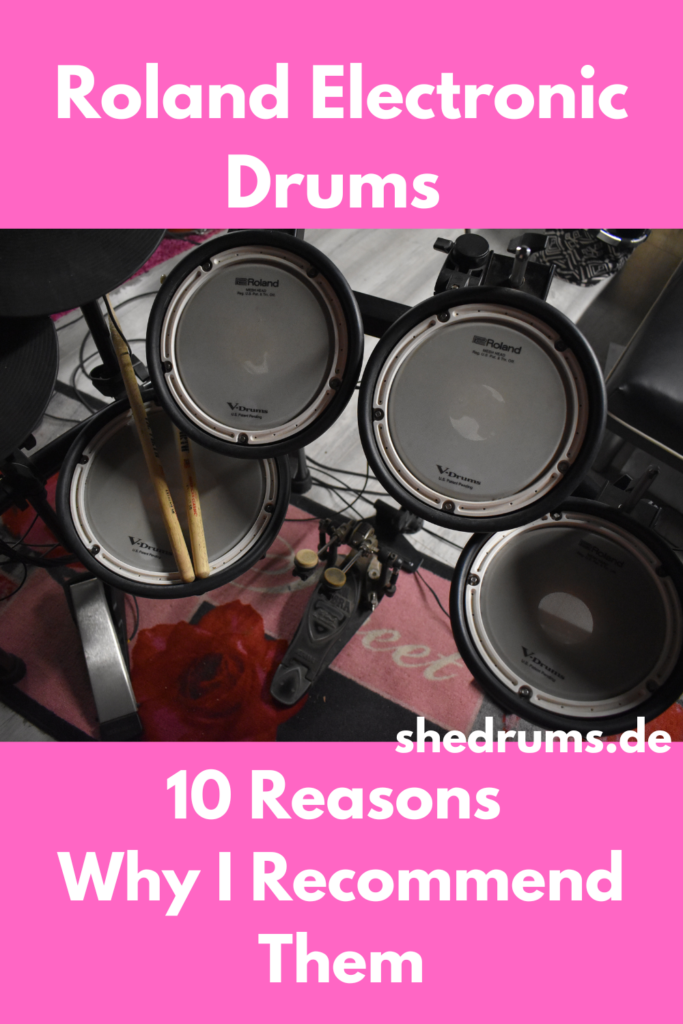 So, you want to buy your first electronic drum kit.
But which one is the best pick for you?
Personally, I recommend electronic drums by Roland.
They are also known as V-Drums, offering everything needed to learn playing the drums right from the start.
I've been using my Roland TD-1DMK since 2019.
If you've watched some of my YouTube videos, you might already know it.
That's why I recommend their electronic drum kits:
I'm convinced they are worth your money.
Obviously, there have to be various reasons why I recommend Roland electronic drum sets for beginners.
We'll take a look at 10 of their benefits in this drumming guide.
Please notice:
I'm solely sharing my personal
thoughts,
experiences
and opinion
to help you find the best electronic drum set.
This guide is not sponsored by Roland.
With that said, let's take a look at the first benefit:
Continue reading

"Roland Electronic Drums: 10 Reasons Why I Recommend Them"