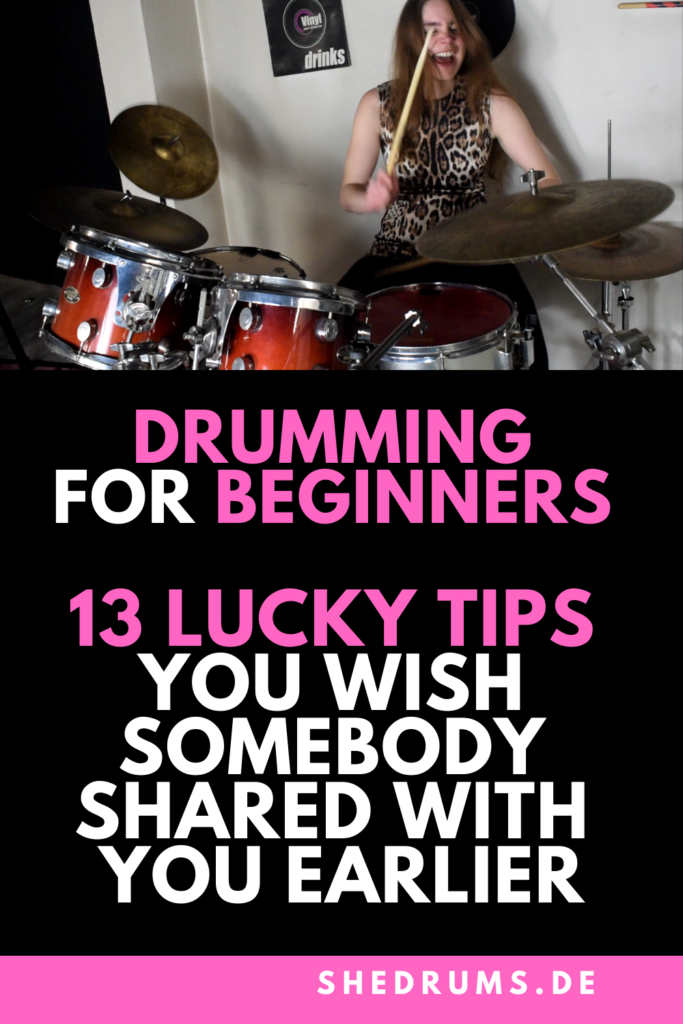 Drumming for beginners can be hard.
I mean, like really hard.
There's just so much going on.
A lot to learn.
And a lot to suck at.
No wonder, why drumming for beginners – and not only them, trust me! – seems so hard.
Is there anything you can do to make learning to play the drums easier?
Glad you ask. 🙂
I'm sharing 13 lucky drumming tips with you.
Why are they lucky, you ask?
As they were a game changer for me, they certainly can do the trick for you as well.
To make it short:
My 13 tips will help you to get into drumming not only way easier, but also with more fun.
Also, the drumming tips for beginners are not in a special order or something.
Each of them can be a huge benefit for you.
Plus:
The tips I'm sharing in this article are based on my own drumming experience.
I've been making music for over 15 year, including teaching the drums and cajon since Friday the 13th September 2013.
See a pattern? 😉
So I know they work.
Not for somebody.
But for you.
Continue reading

"Drumming For Beginners: 13 Lucky Tips You Wish Somebody Shared With You Earlier"