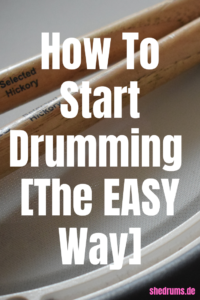 How to start drumming is a question I've been hearing a lot. I mean, it's totally understandable:
Maybe you've dreamt to rock out on the kit for a long time now.
Maybe you're just curious whether you might enjoy playing the drums.
Or maybe you're trying out different musical instruments to finally find your personal favourite.
Continue reading

"How To Start Drumming [The Easy Way]"