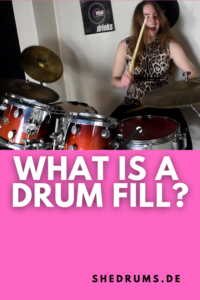 What is a drum fill?
And how can you tell it apart from a drum groove or beat?
In this short guide for beginners, you'll learn
a simple definition of drum fills (or fill-ins)
and what sets them apart from beats or grooves.
This knowledge will not only help you understand your drumming exercises better.
It will also give you precious insights on why you're playing what you're playing on the drum kit.
Sounds great?
Agreed! 😀
Continue reading

"What Is A Drum Fill?"