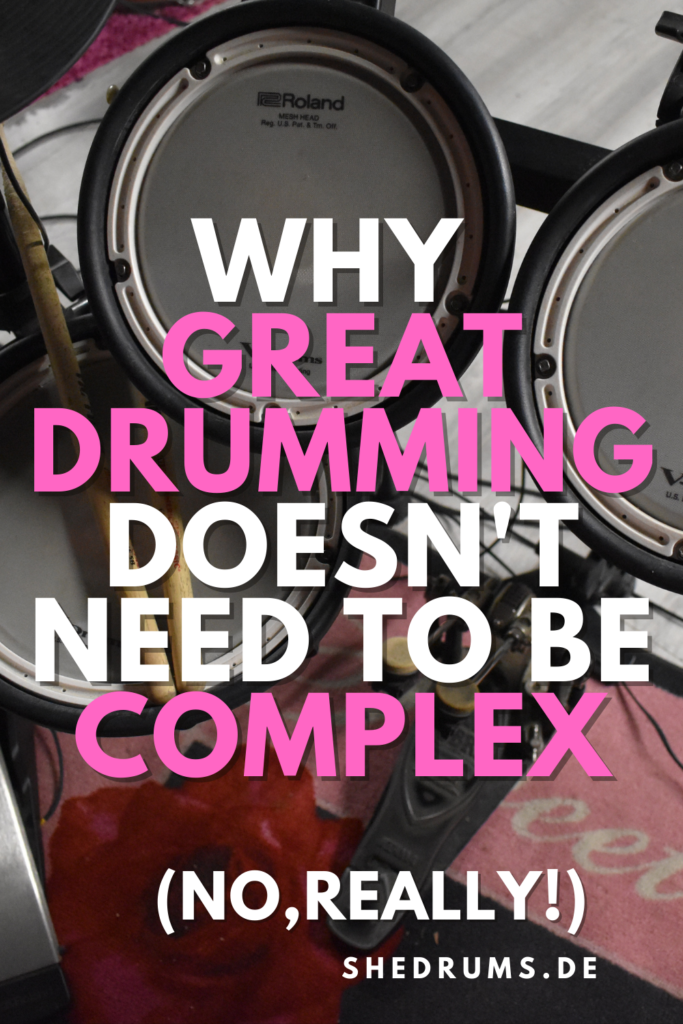 Oh, she's such an awesome female drummer! Her stuff is so complex … Wow, I bet she must have the best drumming technique on earth.
Said no one ever.
Ok, some actually do.
And hey, I don't blame them. But does great drumming equal complex beats, fills and time signatures?
For me? Nope. Not at all.
Continue reading

"Why Great Drumming Doesn't Need To Be Complex After All"