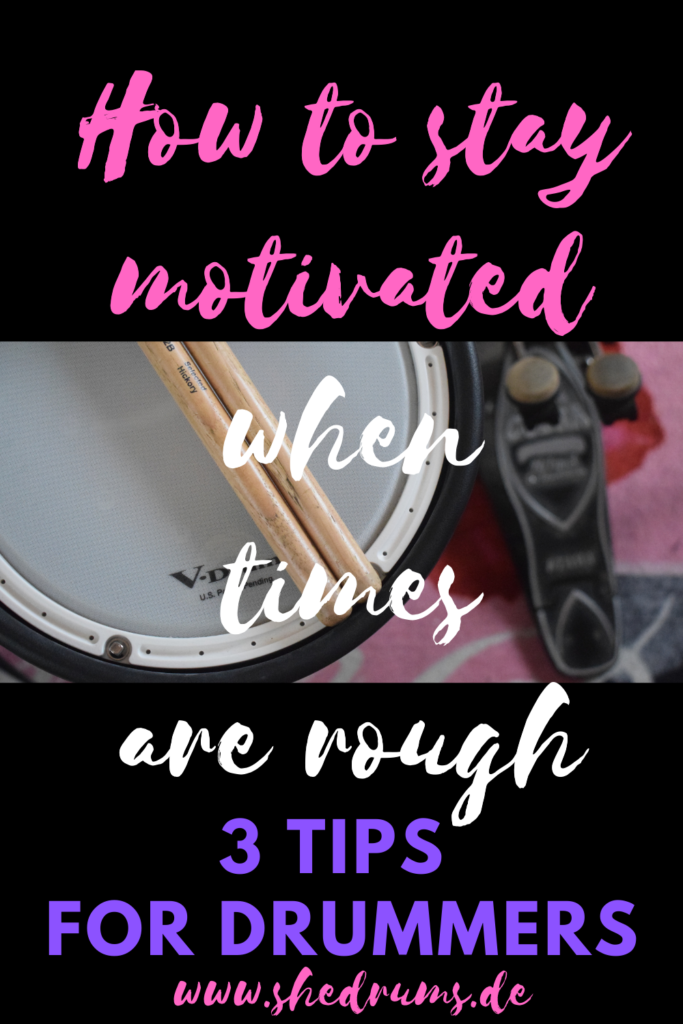 How to stay motivated when times are rough? Heck, that's a good question – not only for drummers! I mean: Each of us has those days when things don't turn out as we initially planned, right?
Being a musician for some years now, I know rough times too well. But that's OK, because I really learned a lot going through them.
So in today's article, I want to share 3 tips helping you to stay motivated when .. yeah, when you're having some trouble.
Continue reading

"How to stay motivated when times are rough: 3 tips"