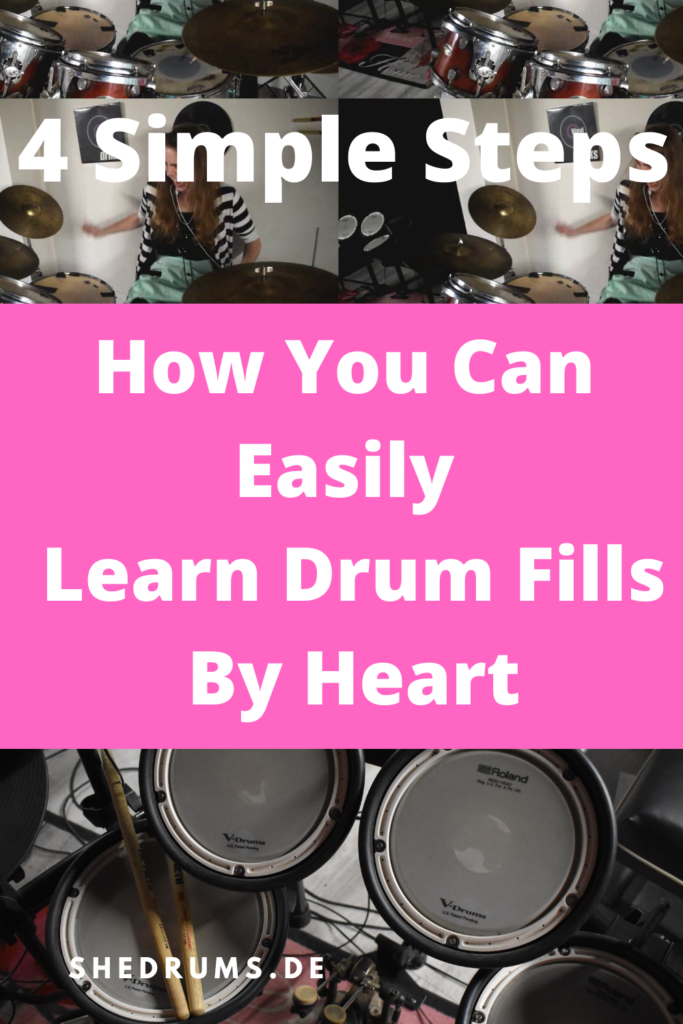 AWESOME. They really sound great. I'd love to learn those drum fills, too!
But how can I?
In this drumming guide, I'm sharing my best tips on how you can easily mesmerize each drum fill you like.
This method only requires you to take 4 certain steps.
That's easy to follow, right? 🙂
Yeah!
So let's dive into them.
1st Step To Learn Drum Fills: Get Prepared Properly
Affiliate Disclosure: Links marked with a * will lead you to Amazon. As their Associate, I earn from qualifying purchases (at no extra cost to you).
First, you need drum sheet music for the one fill you want to learn by heart.
Put the notes on your music stand to be able to look at them when required.
You've
decided on a fill,
have the drum notes ready
and know how to play the lick?
That's the whole first step.
Please notice:
Understanding your drum fill is crucial.
If you don't know what you're doing, it's highly unlikely you can memorize it.
So before you read on now, make sure you can actually play the fill.
You do?
Great, let's move on to step 2.
2nd Step: Practice Slowly & Repeat
To learn drum fills by heart, you need to practice them several times correctly.
By doing so, your brain gets the chance to memorize the licks.
Also, your muscles will remember the movements.
For this reason, you need to repeat your fill very often and correctly.
Go for a practice tempo that is very slow:
Practice so slow, you can't get your exercise wrong.
And I know: "Repeating several times" is not the clearest advice.
Thing is that there is no clarity on the numbers.
Sometimes, you have to play it like on end to finally be able to learn a new drum fill by heart.
Then, maybe it just takes you one or two minutes.
So, just give yourself the time you need to learn drum fills.
Everybody has his or her own pace in learning the drums.
And sure:
Feel free to look at your drum notes anytime during the 2nd step.
You just have to play the drum fill correctly.
If this works, you can head over to step 3.
3rd Step: Ignore Your Drum Notes
You can play the drum fill you want to learn by heart
without any mistakes,
like on end and
feel good when doing so?
Awesome!
Now it's all about ignoring your sheet music.
Don't remove the notes from your music stand* yet, but avoid looking at them.
Instead, try to remember the fill.
Play it by heart.
Again, the slow tempo from the first two steps is a great pace to start out with.
It's crucial to repeat your drum fill
several times,
correctly and
smoothly.
Works fine?
YEAH! 🙂
Head over to the final 4th step now.
But wait:
What if you still can't play your drum fill by heart?
Don't worry, just go back to step 2 now.
Keep your slow practice tempo and repeat your lick several times correctly again.
If this just works fine, head on to step 3 again.
At some point, you'll be ready for the grande finale.
Just make sure your drumming foundation is solid.
The rest will come to you over time.
Final 4th Step: Learn drum fills with your favorite songs
YAY, you can play your drum fill by heart.
Congratulations, that's awesome! 🙂
Please celebrate now and be proud of yourself.
I know it did take you a good effort to reach the final step.
At the same time, don't celebrate too much.
Because: We're not done yet.
The final step is to use your drum fill in an even more musical context.
This means, play it to songs you like.
By doing so, you continue repeating the lick correctly.
Also, it's simply great fun drumming to music.
Plus, you also continue to learn more.
It's very likely that you have to adjust the tempo of your fill in when integrating it into songs.
Also, you might have to change its dynamics.
That's some more great challenges ahead. 🙂
For this reason, remember your drum notes.
They are still on the music stand or in your sheet music folder*, right?
As you're practicing to music now, you can again look at the sheet music if needed.
Just make sure to play the fills correctly in the context of the song.
And as always: Have fun!
Bonus tip: Learn drum fills now
The 4 steps I've just shown you are the way I learn drum fills.
However, I also use them to remember beats and other exercises.
Literally, it's my way to learn all about drumming.
Sounds too good to be true?
I mean: Really, just 4 simple steps?
Yes. And no.
As I said: It's my way.
Maybe it's yours as well.
Or maybe not.
Guessing won't help you find out.
You have to make the test now.
My bonus tip for this reason has to be:
When you're practicing the drums next time, try out my 4 steps.
See if they are working for you as well.
Benefit from them and memorize your favorite transitions.
This will make a huge difference in the long run.
And again: It's also great fun.
That's why we're playing the drum set after all, right? 🙂
Cheers,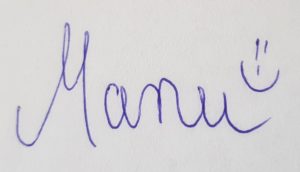 Affiliate Disclosure:
Links marked with a * are affiliate links. If you click on such a paid link and purchase something, I may receive a commission (at no additional cost to you). Click here for more information.
Share what you've learned!