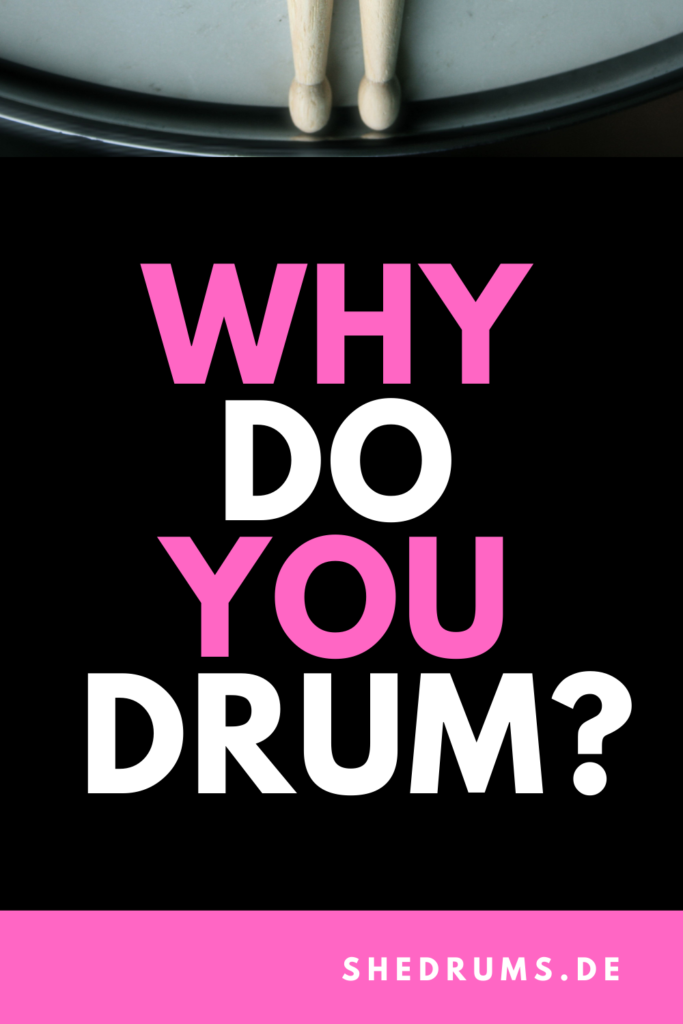 Why do you drum?
That's a great question to think about.
Let's do so in today's article.
The Reasons For Drumming Are Numerous, Aren't They?
Why do I play the drum set?
This question brings up a lot.
Or doesn't it?
Actually, I can bring it down to one reason:
Emotions.
Joy,
pleasure,
excitement,
motivation,
inspiration …
I could go on with this list.
Also, I'm blessed to experience the famous flow state quite a lot when sitting behind the kit.
So drumming simply is a way to brighten up my days.
That's also the main reason why I love teaching to play the drums (and other musical instruments) so much:
I can help others feel great as well.
Literally, drumming doubles, triples and maximizes the feeling of simply having a good time.
But I also have to say, this wasn't always the case for me.
Back in my teenage years, my answer to the question "Why do you drum?" certainly was a different one.
How Drumming Helped Me Through My Teenage Years
You know, I started playing the drum set when I was around 13 to 15.
(I really don't remember my exact age. However, I have a contract of my first drum lessons ranging back to 2006. So this is a reliable reference.)
I of course really did enjoy playing the drums.
At the same time, my source of enjoyment also was based on coping with
anger,
fear and
insecurity.
I was quite a shy girl back then. (Which is totally fine, of course.)
However, being a female drummer helped me to deal with personal difficulties.
It was a way to handle my emotions.
The nice ones as well as the not so nice ones.
This makes a lot of sense.
Now, drumming brings up the nice ones most of the time.
Of course, there still are difficulties in every day's life.
Hey, whose life is perfect, right? 🙂
And after all, as people being able to write and read something on the internet, we're outstandingly privileged.
But that's another story.
So drumming for me was and is an emotional process.
Of course, you can say this about making music in general.
And sure, playing the drums also is great fun.
I also love the bigger and smaller challenges learning the drum set offers.
You know, the ones you can lose yourself for hours on end while solving.
When you master them, that's a great feeling.
Emotions anybody?
To Drum Or Not To
I've been learning various instruments over the years.
The drums, but also the cajon as well as piano, recorder, timpani, vibraphone, marimba, accordion …
And no, that's not a joke.
I've enjoyed a classical training.
So many of these instruments, you're required to learn.
At least here in Germany.
However, now I regularly "only" play three of them.
These are the
(Plus, I'd love to get back to the accordion someday again.)
Why is that?
Learning the other instruments was quite enjoyable, but I didn't really feel "at home".
Yes, that's a good way to describe it.
So basically, it comes down to the emotions again.
The good ones.
The harder to handle ones.
And the feelings in between.
Question To You: Why Do You Drum?
Now you know why I drum.
What about you?
What's your biggest reason or reasons for playing this lovely bunch of instruments?
If you like to, feel free to share your thoughts in the comments down below.
Looking forward to reading from you.
Cheers,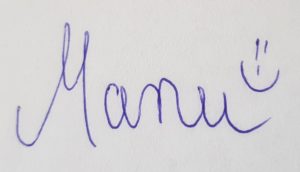 Affiliate Disclosure:
Links marked with a * are affiliate links. If you click on such a paid link and purchase something, I may receive a commission (at no additional cost to you). Click here for more information.
Share what you've learned!