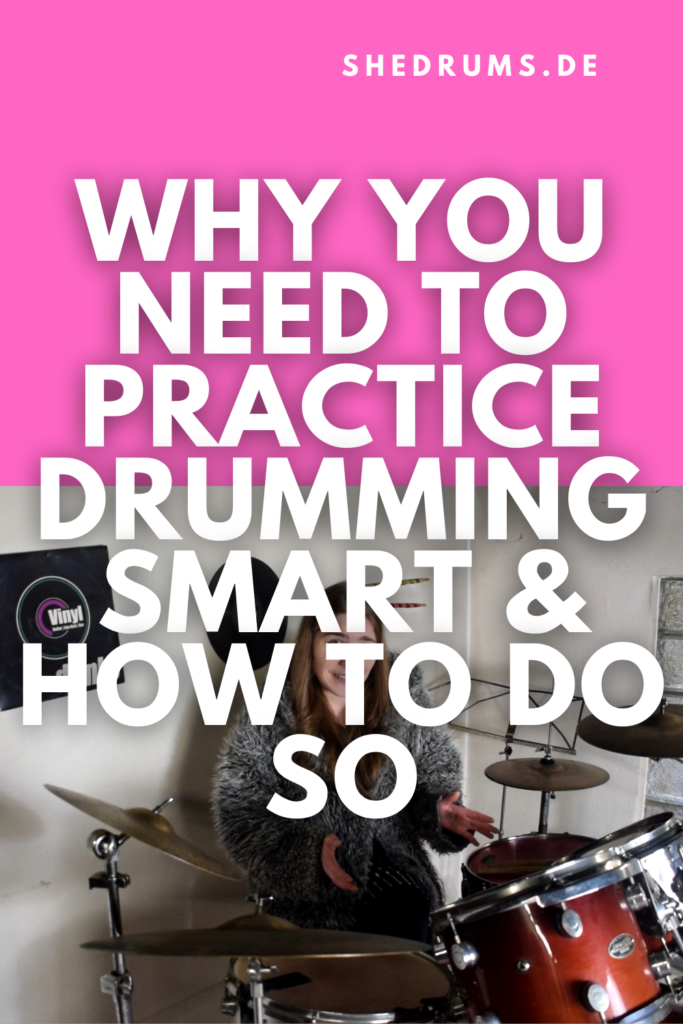 Wait … Practice drumming smart? Isn't hard the way to go?
Well. Yes. And no.
After all, you will have some other tasks to do besides of practicing the drum kit. So it's necessary to spend your available time wisely.
For this reason, practicing hard might not be the best decision for you. It's the smart way
saving you time while
helping you achieve your drumming goals
right as you go.
So, how do you practice drumming smart? Let's look into it.
Practice, but practice the smart way
Literally, you can spend 24/7 behind the kit.
You can practice EVERYTHING from rudiments to crazy licks and awesome grooves.
It won't come as a surprise to you:
As a drummer, you can always learn just a little more than you already know.
That's awesome. At the same time, it can be really overwhelming. Not only for beginners behind the kit.
So yeah, you need to practice to strengthen your drumming skills.
And for doing so, you need a plan. It's your own personal drum practice routine.
What's the plan?
Goals help you get going. They motivate you. At the same time, they are something you can follow to reach a new level of musicianship.
If you know your goals, you can figure out the way for succeeding.
You've got no drumming goals at all? Most of the time, this means confusion. And being overwhelmed.
So to practice drumming smart, making a plan is crucial.
For example, I upload a new video on my YouTube channel sHe druMs each Sunday.
That's one of my plans I can follow. The goal is clear:
A) Recording a new drum video
B) to share each Sunday.
This helps me to not only gives me a plan to follow, but also motivation.
So to get to know your goals, I recommend to look at them on a
short,
midterm and
long-term basis.
This means:
What do you want to be able to play by the time of your next drumming lesson?
Which exercises do you like to master six months from now?
And what do you want to reach in the long-run as a drummer?
Knowing your personal answers to these questions is outstandingly handy. They help you practice your drum exercises the smart way.
And here's another reason for setting up your own drum practice plan:
You know what you don't need to know
I love heavy drumming. I teach heavy drumming. Sure, I also like delicate Jazz. But I'm not a pro in this musical genre.
So I concentrate on my circle of competence.
That's what practice drumming smart means for me as well:
You know what helps you become the drummer YOU want to be. And this is what helps you recognize which exercises you can just leave out (for now).
And please, don't get me wrong. Jazz drumming is awesome, and I totally benefit from my knowledge of it.
However, I benefit more from strengthening my other strengths I work with on a daily basis. This makes them even stronger.
Working on your weaknesses is important, no doubt. But there's a HUGE benefit of sharpening your drumming strengths:
As a human being, you can't be the best in everything. You're not like some kind of Leonardo Da Vinci. (Or are you?)
Focus is the key to mastery, then.
And sure: I'm no Leonardo either.
So we both need to spend our practice time behind the drum kit wisely. Focus is the key.
Practice drumming smart: How to focus
What's your big task for today? Ask this yourself now.
You can always handle one thing. Learn a new drum beat. Get this fancy fill going. Or just play to a song you like.
That's it.
Do one thing at a time. And do it the best way you're able to right now.
This will help you to focus.
You know THE drumming exercise you need to work on?
It's the one you're into right now. That's all. It helps you reach the next level.
Even if this means making progress in tiny steps.
That's perfectly fine as well. Sometimes, your learning pace is slow. And then, it goes right through the roof.
Boom!
So keep going. That's all that counts.
What are you going to practice today? And how can you use your time smart?
Think about it. You'll surely notice the difference soon.
Cheers,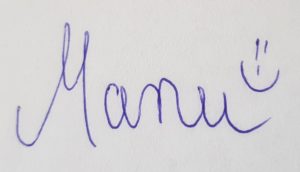 Share what you've learned!