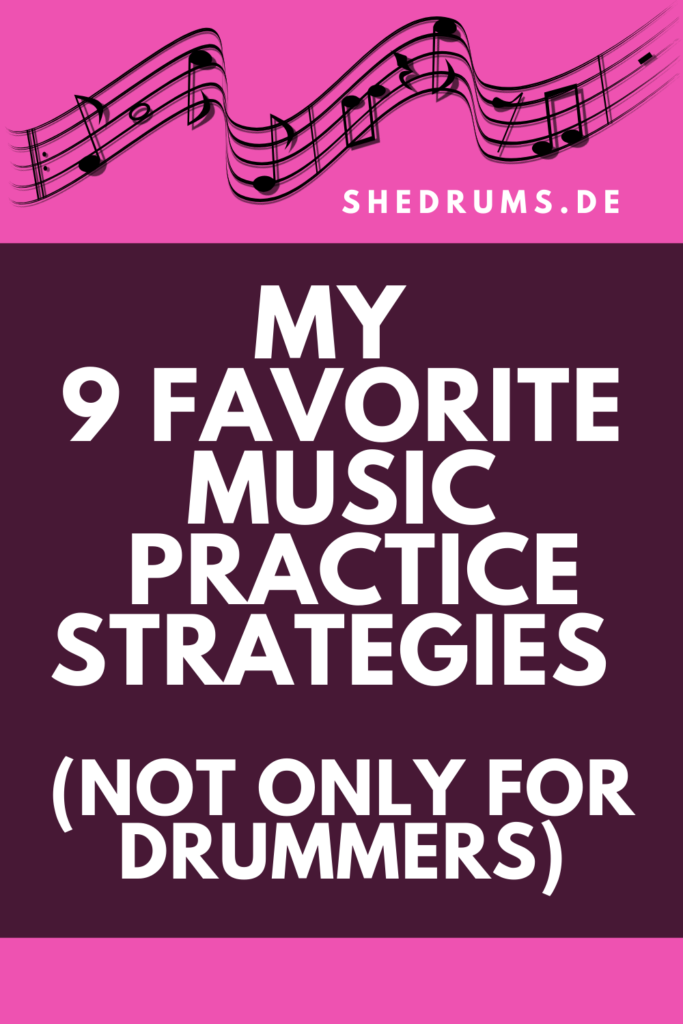 Music practice strategies are gold worth. Why?
They drastically reduce your practice effort while maximizing your results.
It's not about the what. It's about the how.
If you follow music practice strategies, you'll soon understand the importance of them.
So what are my top picks for you?
Record Yourself While Practicing
Recording yourself while practicing music helps you learn to hear like the audience.
Your recordings give you instant feedback. You can also not only listen to what you practice.
You are able to watch the way you play, too. This is a crucial benefit for every musician, not only drummers.
In addition, recording yourself while practicing will help you focus.
It's like playing a concert:
You might be nervous, but you'll definitely make sure to give your best.
That's why recording yourself is one of my top music practice strategies.
And no:
You don't need the most fancy equipment for recording yourself.
Your smartphone will do to start off. Crucial is to start – now.
The rest will follow.
Play Everything Right And Slow Down To Get It Right
If you want to master a music instrument, you need to practice. Obviously.
However, it's not about the amount of time you put into it. It's the way you spend your time: the quality of your time spent.
The often you practice an exercise right, the easier you will learn it.
However, a huge challenge is:
Sometimes, you'll get it right. Then, you'll play it wrong. And that's something your musician brain does not like.
So make sure to correctly practice your music exercises. This means you'll probably have to slow down significantly.
Is it worth it? You bet!
Is it always fun? No, it will be exhausting from time to time.
After all, learning something new means being focused. Concentration needs brain energy.
And correct repetition. Speaking of:
Correctly Repeat The Right Stuff!
Correct repetition is the key to success. I mean, you learn an instrument by repeating helpful things, right?
For this reason, focus on playing your exercises several times correctly. This definitely includes a slow practice tempo.
After you feel great, make sure to repeat your exercices a little faster. I recommend adding up to 5 BPM at maximum.
Also, combine your mindful music practice with recording yourself. This can make a huge difference.
But don't believe me. Try it by yourself to notice the difference.
Mesmerize Your Exercises
Not matter whether you're going to mesmerize drum fills or guitar chords – this is a great thing to do.
It's also one of my favorite music practice strategy. (Obviously, that's what this article is about ;-))
So whenever you're learning something new, make sure to mesmerize it as well.
There are different ways for doing so.
Here's the way I prefer when learning drum fills by heart.
Integrate Your Music Practice Strategies On a Regular Basis
Is it a good choice to practice once a week for 8 hours?
Or should you prefer shorter intervals more often?
Let me be clear: It depends on you.
Life is busy for most people. That's why your music practice has to match your personal needs.
However, I totally prefer shorter and more frequent practice intervals.
Why?
You can keep your concentration way easier.
It allows you to get into the good habit of regular music practice. This makes it less difficult for you to start practicing in the first place.
Practicing on several days weekly takes a lot of pressure from you. You don't need to be in awesome shape for your one and only practice day of the week.
Set The Right Goals For Your Music Practice Strategies
Motivational gurus be like: Think big. Dream big!
If you fail to reach the moon, you'll at least reach the stars.
Or something like that … 😉
Is this nonsense?
I see their point. But for me, that's not the whole truth.
Dreaming big is awesome, but it can also overwhelm you. Especially when you're starting out as a musician.
Want to become the next Buddy Rich? Well, big dream and tough luck!
What's missing here? The way to reach your big goals.
That's what makes the difference for me.
In terms of the best music practice strategies, this means:
Set a big goal you want to achieve. But that's only step one.
Then, think about what steps will bring you there. Write each step down.
That's your action plan – and step 2.
Your goal and steps to reach it still seem like a mission impossible to you?
Divide your action steps into even smaller activities.
For example:
You dream about learning a new style of music?
Listen to one song first. Pay attention.
Try to find out what makes it special. Now, listen to another song of the same genre.
If you like to, start playing to the song. Play the music.
Remember, it's just one step at a time.
And it can be an easy-going step!
No need to make things too complex when they don't have to be. Speaking of:
Simplify Everything You Can
One of the best music practice strategies for me also is to simplify everything you can.
What do I mean by that?
First, think in patterns. Music equals repetition a lot of times. At least, that's the case for us drummers.
Look out for things that are the same or slightly different. This makes mesmerizing things really easy.
Sing, Speak And Count Your Rhythms
Singing rhythms? Yes, that's a HUGE part of my personal practice strategies in the music room.
Why so?
Singing (or speaking like counting) helps to understand rhythmical structures on a natural level.
After all, our voice is something that is part of us our whole lives.
So why not use it for helping us learn the drums, cajon or the piano?
Also, I noticed that it's simply not possible to play a bar of rhythm on the drums if you're not able to count it.
Yes, that's true.
Ok, you could play it, I give you that. But it's likely not the rhythm written on your drums sheet music or else.
So when you're planning your music practice routines, integrate singing, speaking or counting rhythm into them.
This is one advice I'm really thankful for some drum teacher shared with me a long time ago.
Now, I'm honored to share it with you. Just like my favorite drum stuff on YouTube. 🙂
Make Up Your Own Music Practice Strategies
My music practice strategies might be perfect for my personal needs. But what about you?
Maybe you need a different approach.
So if you feel like something doesn't fit for you, make sure to adjust the strategy.
You're unique, and your music practice style has to be as well.
For example: I find goals really helpful, but maybe they stress you out. Hey, could be.
In this case, you could think about what music practice strategy does fit you better. Perhaps you don't want to set goals, but concentrate on routines.
It also could be really helpful to not talk about goals, but rather plans. It's up to you.
Thankfully!
So what do you think? Which of my favorite music practice strategies will you try? Or do you have your own besties you'd love to share with us?
Cheers,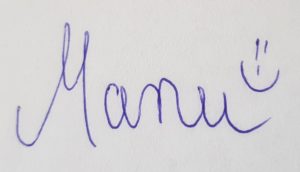 Affiliate Disclosure:
Links marked with a * are affiliate links. If you click on such a paid link and purchase something, I may receive a commission (at no additional cost to you). Click here for more information.
Share what you've learned!