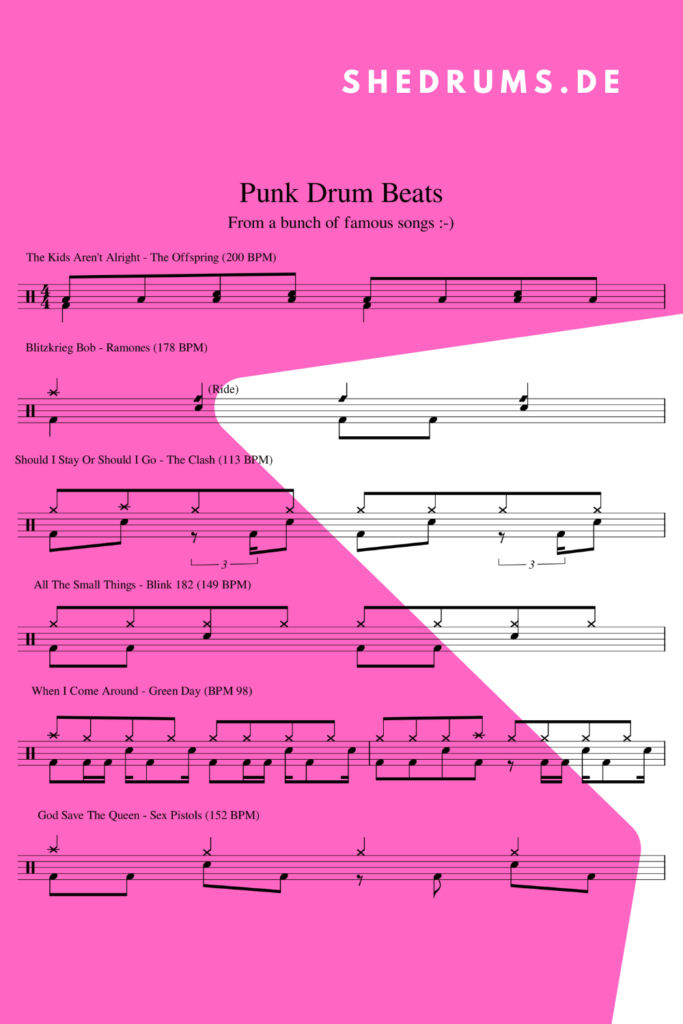 Punk drum beats? Big love.
Despite my classical training, that's where I come from in terms of music.
Finally, I kind of started my musical journey playing melodic punk rock in an all-girl band.
So in this article, you'll find a bunch of really cool punk drum beats from famous songs in a free drum notes PDF.
The beats are
fun,
full of energy
and sound awesome.
Or, let's say it in five words: definitley worth your practice time.
And yes, most of them are quite fast if you want to play them to the original songs.
So they can give you a challenge behind the kit.
That's part of the fun. 🙂
Yeah!
Grab Your Drum Notes For Free
Disclosure:
Links marked with a * are affiliate links. If you click on such a paid link and purchase something, I may receive a small commission at no additional cost to you. Click here for more information.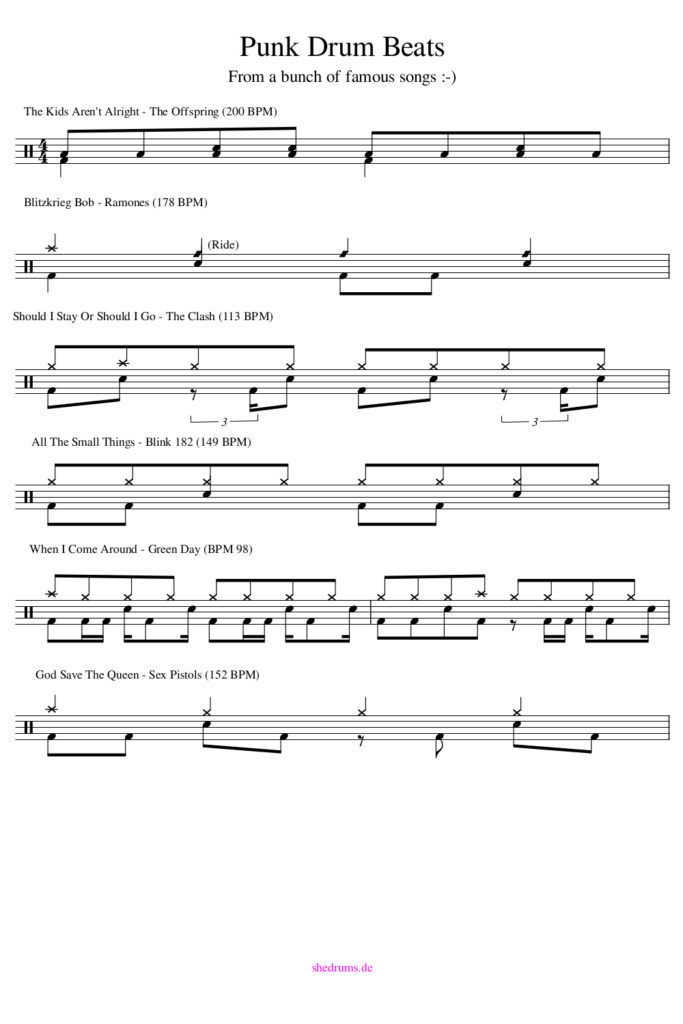 As you can see, we do stay in the 4/4 time signature.
I've never heard a punk song in another time signature.
Have you? So we concentrate on 4/4.
However, we do have some tasty rhythms going on in the beats.
They are straight forward, which I really love about them.
If you're uncertain how to play or practice the punk drum beats, it is really helpful to count them out loud.
I suggest sixteenth notes or eighth notes. Depending on you and the beat, of course.
You might want to try quarters as well.
Also, the drum beat from Should I Stay Or Should I Go has sextols in it.
This calls for a good time of listening to the song before practicing the groove.
Oh and also notice that there are MANY ways to drum to one of the songs.
Blitzkrieg Bop for example most of the time is played with eighth notes on the cymbals.
However, I do enjoy mixing quarters in as well.
The groove of the drum notes is one you could play at around 01:00 min. for example.
So feel free to come up with your own drumming ideas.
How To Practice The Punk Drum Beats
You know why I love Punk, Rock or Metal?
(Yes, I also adore blues drumming or other styles of music, of course.)
It's not only the sound or pace, but also the energy provided.
It's the attitude that gets me pumped.
So if you want to play our punk drum beats authentically, keep this in mind:
This type of music has some attitude to it.
This means:
Playing punk on the drums really is an individual thing.
Also, there is no such thing such as "the typical punk style of music".
I mean, compare The Ramones with NOFX or The Rabble.
Maybe you want to add some The Clash or blink-182 as well.
Speaking of blink:
Travis Barker's book Can I Say: Living Large, Cheating Death, and Drums, Drums, Drums* might be a great read for you.
They all have a unique sound to them.
Or go for another band, maybe even a local one.
You might have never heard of them, but we're also having some really cool punk bands here.
My all-time favorite is Die Ärzte ("The doctors") with Bela. B behind the kit.
Maybe you enjoy them, too?
Oh, and if you really like to watch some cool bands playing punk music, make sure to have fun attending live concerts.
I don't know about your local area, but I know there are a lot of independent – and really worth listening to – punk bands here in lower Bavaria.
And let's be real:
Attending awesome live concerts is always a great idea.
Even if you don't really want to learn some cool drum punk beats. 😉
Have fun and cheers!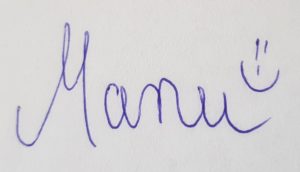 Share what you've learned!