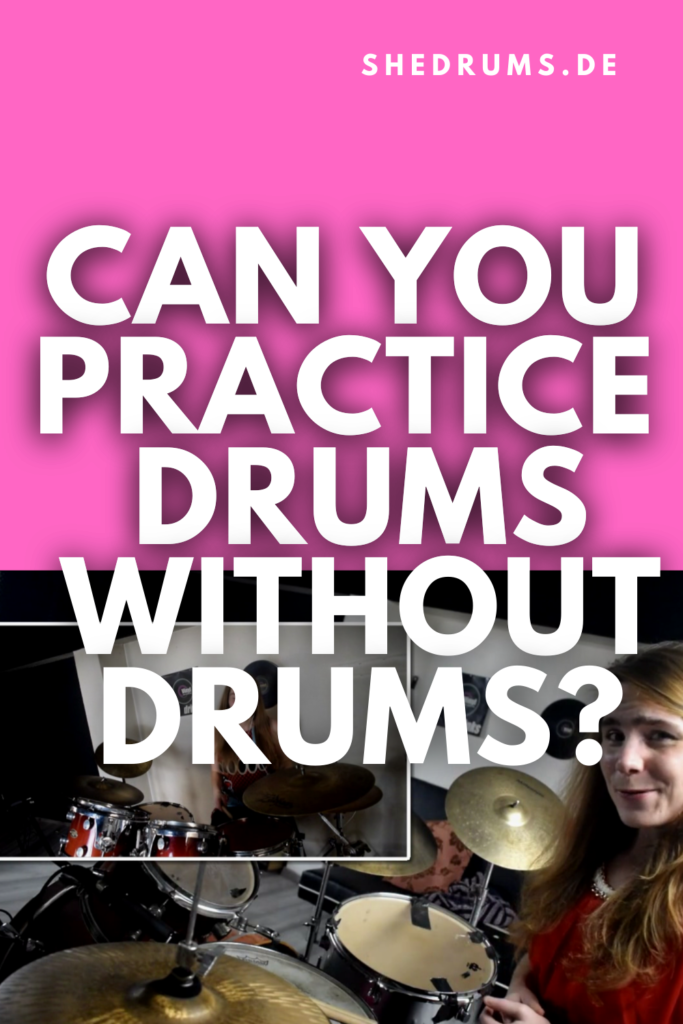 What? Practice drums without drums?! Hey Manu, you must be kidding. Or … is it possible?
Yep. It is.
That's the short answer. You can practice drums without drums. No matter if you're the acoustic or electronic drum type.
It's possible.
But how? And what else is there to know about this style of learning? Let's look into it.
The Reasons For Practicing Drums Without A "Real" Kit
If you want – or need – to practice drums without drums, you will have your reasons for doing so.
My guesses are:
a.) You don't know where to practice (yet).
b.) You don't have the money for buying your own drum kit right now.
c.) Or you just want to see whether you like drumming or not in the first place.
Of course, there are other possible reasons as well.
And to be honest: I do understand each one of them. A drum kit after all isn't as easy to work with as a recorder.
However, I also understand your desire for learning to play the drums. Definitely. Heck, there are a ton of reasons for doing so!
And I said before, it's possible to do so without a kit. BUT!
Yes, that's a huge BUT: It's not something for forever. Sooner or later, you'll need a real kit.
Here's why.
Starting Without A Drum Kit – It's Just The Tip Of The Ice Berg
The fun part about playing the drum is playing the drums. It's making music.
I don't want to disappoint you, but the thing is:
Without a music instrument, you can't make music. Or at least not as flexible as you might want to.
Sure, you can practice stuff if you're creative. But it's just not the same.
I know this from my own experience. Also, some of my students told me. Sometimes they start taking drum lessons without a kit either.
Sooner or later – mostly sooner – they get themselves the "real deal", however.
But what if that's just not possible for you right now?
Try the following ideas. Depending on which one you like to give a shot, you need
drum sticks,
a cushion or comparable surface,
a drum practice pad and
sticking exercises.
That's all to try out. Do you require more ideas for practicing drums without drums? Check out this article by ElephantDrums.co.uk.
They provide you with more interesting ideas like body percussion or air drumming.
Practice Drums Without Drums: 3 Easy Ideas You Can Test Right Now
Drumming is great fun. It's passion. On the other hand, it can be difficult. And demanding.
To become a good drummer, you definitely need to practice.
In the beginning, you do not necessarily need a kit for doing so.
For example:
1 Grab a pair of drum sticks and practice some rudiments like the Single Paradiddle on a cushion.
This will help you build
muscles,
stamina and
your coordination.
You can use a cushion or relatable surface for practicing stickings as you like. If you combine them with a timeless drum book like Stick Control by George L. Stone, it is really helpful.
(I heard Buddy Rich did practice on a cushion, too. But I wasn't there, so I can't say whether that's just a myth or not. It would make sense, however.)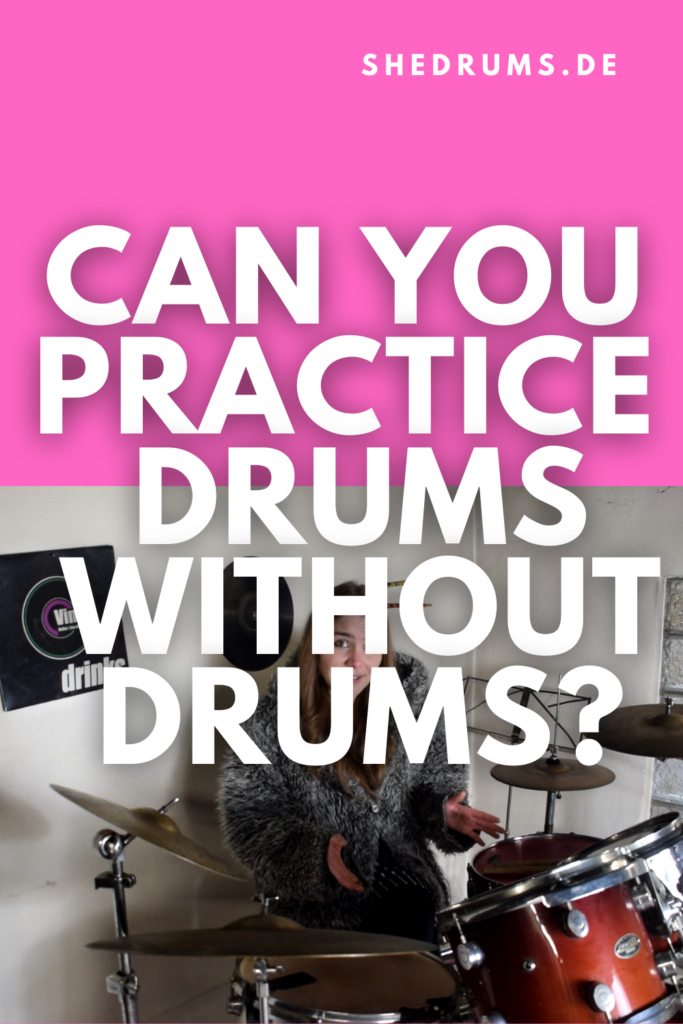 2 Also, you could practice drums without drums mentally.
The book The Inner Game Of Music is a great place to start on this topic. I read it some time ago, and I found it really inspiring.
Also, make sure to simply google or search for the topic on YouTube. There is a lot of helpful content out there.
However, it might be a little … unsatisfying … if you really want to make music. Mental drumming after all still happens in your head.
So if you want to get the more "real" feeling of playing the drums, you should at least buy a practice pad.
This equipment not only is handy for learning drumming technique. It also can be used instead of a full kit in the beginning of your musical journey.
3 The third idea for this reason is: Buy a drum practice pad. And also spice-up your practice time with the best drum books for beginners.
So? What Do You Think?
Do these ideas sound interesting for you? Great! Give your favorite one a shot right now.
It's all about getting stuff done. Reading about something always is the first step. Practice drums without drums makes no difference.
You need help to get started? Simply write your questions in the comments down below.
And now: Have fun drumming!
Cheers,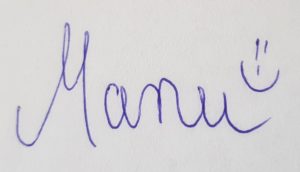 Share what you've learned!