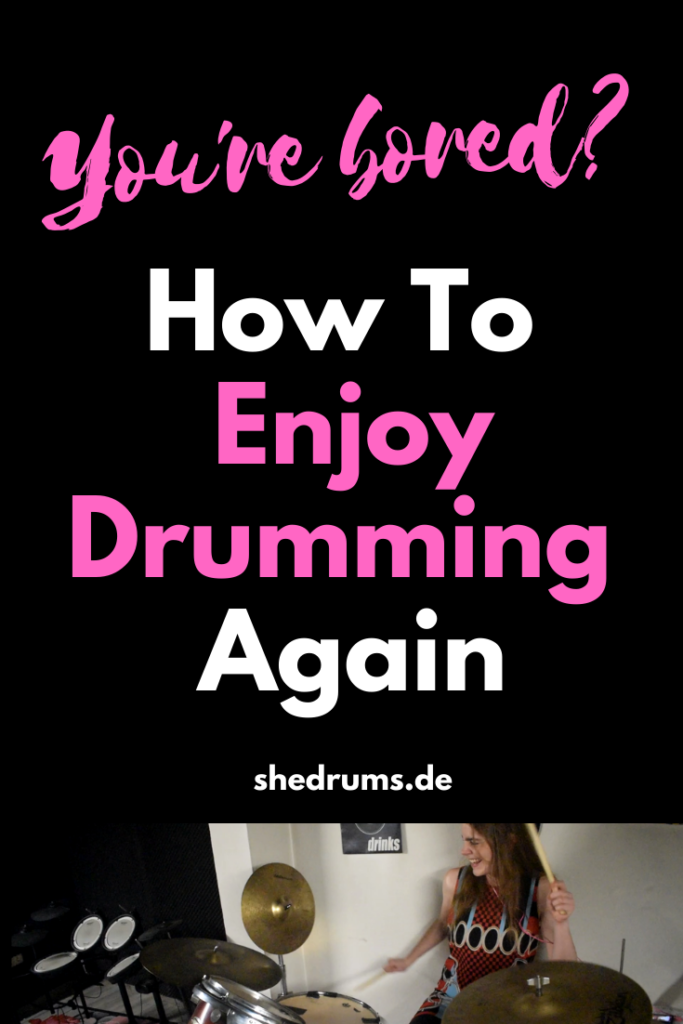 When you're bored playing the drums, making music just isn't what it used to be.
It might feel like another to-do on your daily list.
Maybe you even resist to playing drums at all.
Will this be the end of your musical journey?
No, it doesn't have to.
Being bored playing the drums does happen for various reasons.
The good news is:
You can do something about it.
In this drumming guide, you will find 7 tips helping you enjoy drumming again.
Continue reading

"You're Bored Playing The Drums? 7 Tips To Enjoy Drumming Again"