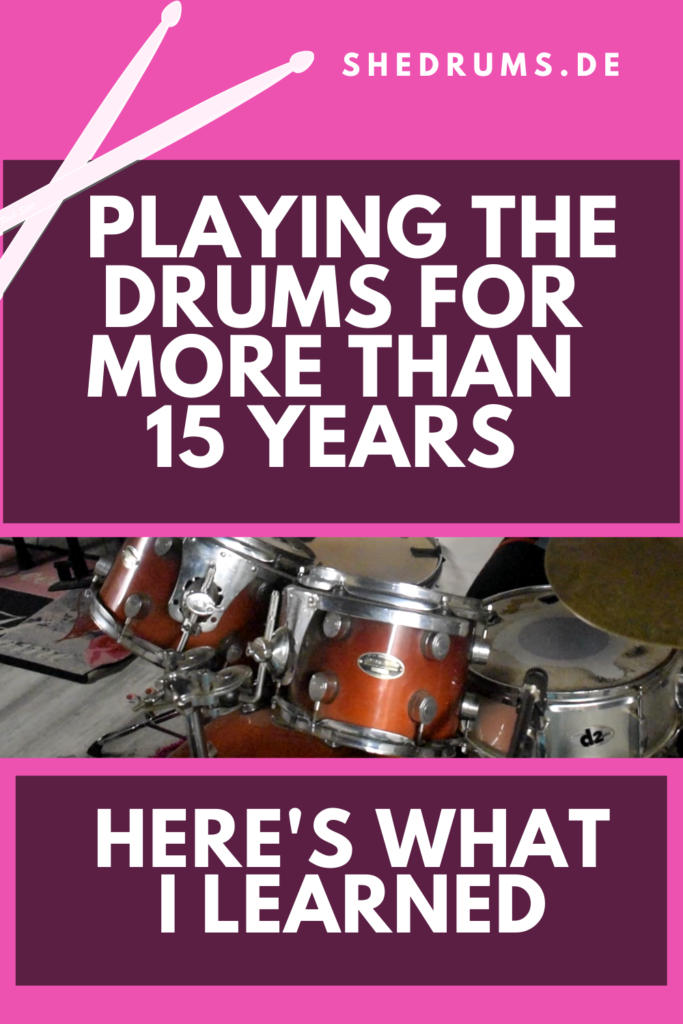 I've been playing the drums since I was a teenager.
Being a 31-year-old woman now, I'm still in love with this instrument.
When I was younger, I also dreamt of being a drum teacher.
Helping others create a more joyful life thanks to the power of music:
This is my motivation to this day on.
Drumming is love, so it's always a good time to share it.
I also feel outstandingly blessed to say:
In 2023, I've been teaching drums (and other instruments like the cajon) for 10 years.
Therefore, it might be the right time to share some of my most important learnings with you.
With that said:
I've got over 15 years of drumming under my belt.
What did I learn during this time?
Continue reading

"I've Been Playing The Drums For More Than 15 Years: Here's What I Learned"