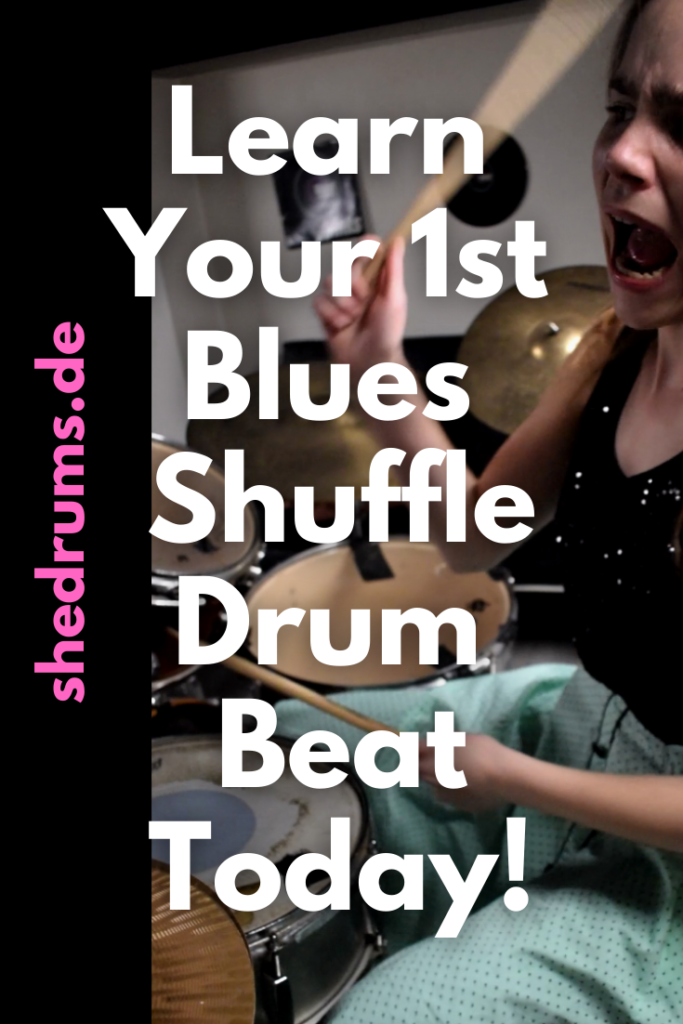 Are you ready for your 1st blues shuffle drum beat?
Yeah, awesome! 🙂
My free drum notes will help you master this awesome groove.
Feel free to download the PDF and start learning your first shuffle on the drums.
It's a versatile groove I'm sure you will love to play.
Speaking of:
To help you get the feeling for the blues on drums, I will also link a video with a great tune in this blog post.
It's a drumless track in 6/8, but you can also use it for practicing our blues shuffle.
And now, let's take a look at the bluesy beat, shall we? 🙂
Continue reading

"1st Blues Shuffle Drum Beat"