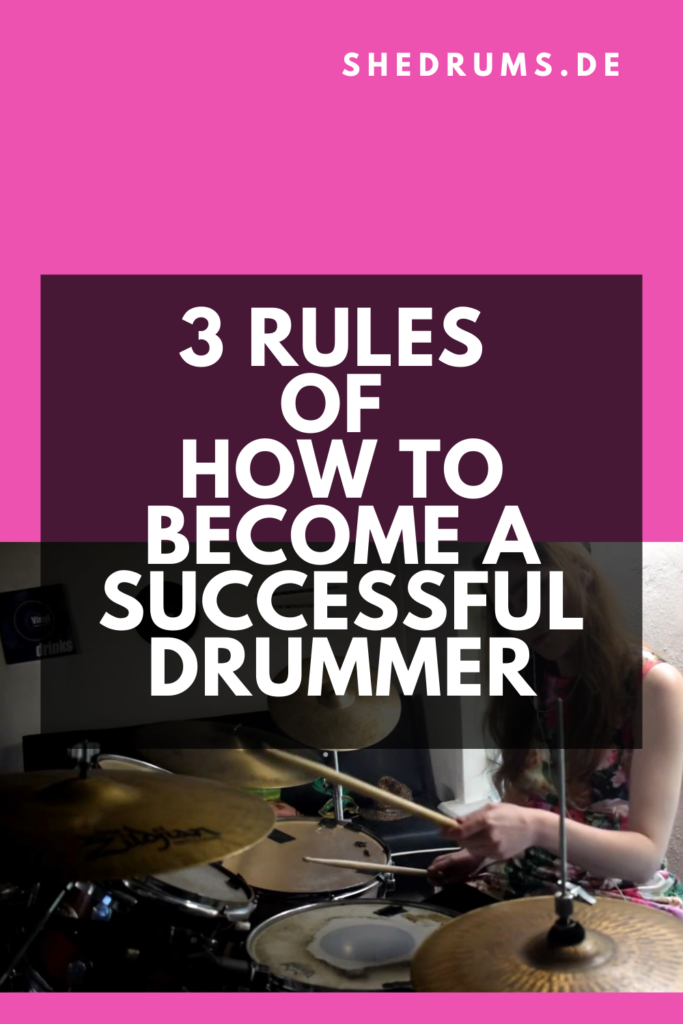 How can you become a successful drummer?
That's a great question.
In today's article, we're going to answer it.
I'm sharing 3 rules helping you crack this goal.
Please notice:
This article is not for you when you're searching for tips and hacks to sharpen your drumming skills.
It's about becoming a successful drummer in terms of a way of life.
Also, they are key elements for making a proper living by drumming and beyond.
Continue reading

"3 Rules Of How To Become A Successful Drummer"