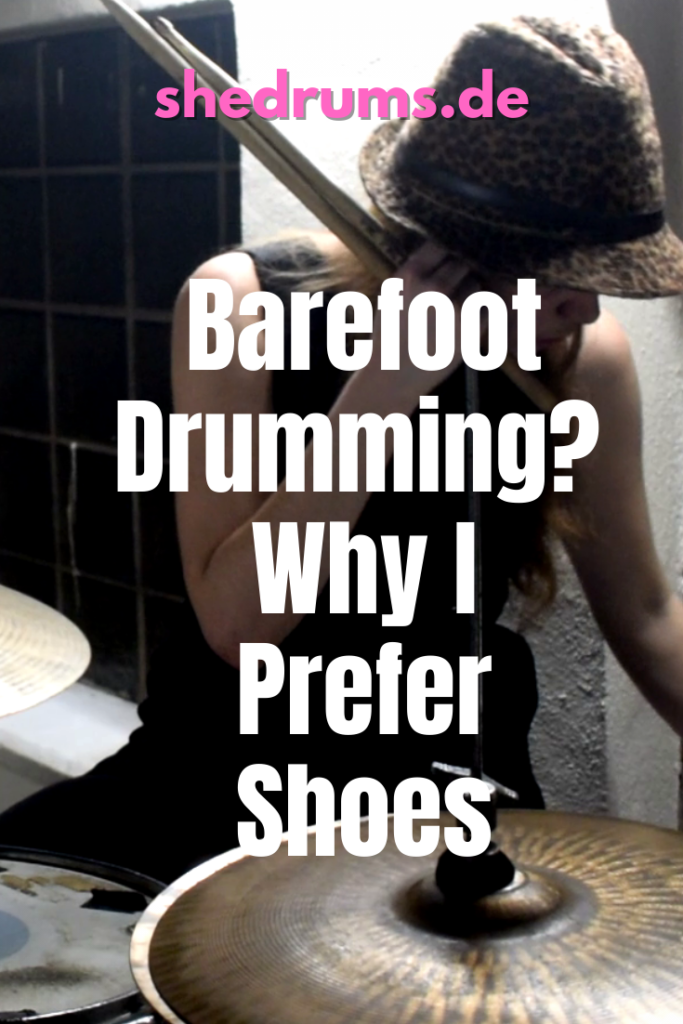 Some play the drums barefoot.
Other drummers wear socks.
Or shoes.
What about you?
How do you drum?
I used to go for socks when I started out as a female drummer.
However, I changed to drumming with shoes some time ago.
But what is actually better?
Play the drums barefoot, with shoes or maybe socks?
Continue reading

"Play The Drums Barefoot? Here's Why I Prefer Shoes"