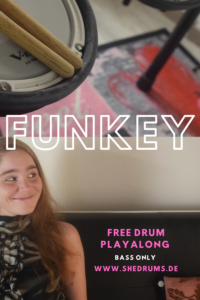 With Funkey, I'm presenting you a funny and short Bass only playalong you can drum to. Have fun! 🙂
To make drumming along more easy, I'm sharing some helpful advice with you too. Also, you'll find the bass tabs as a free PDF in this article.
I find it quite handy to use them as a lead sheet.
Continue reading

"Bass Only Playalong For Drum + Free Tabs PDF"