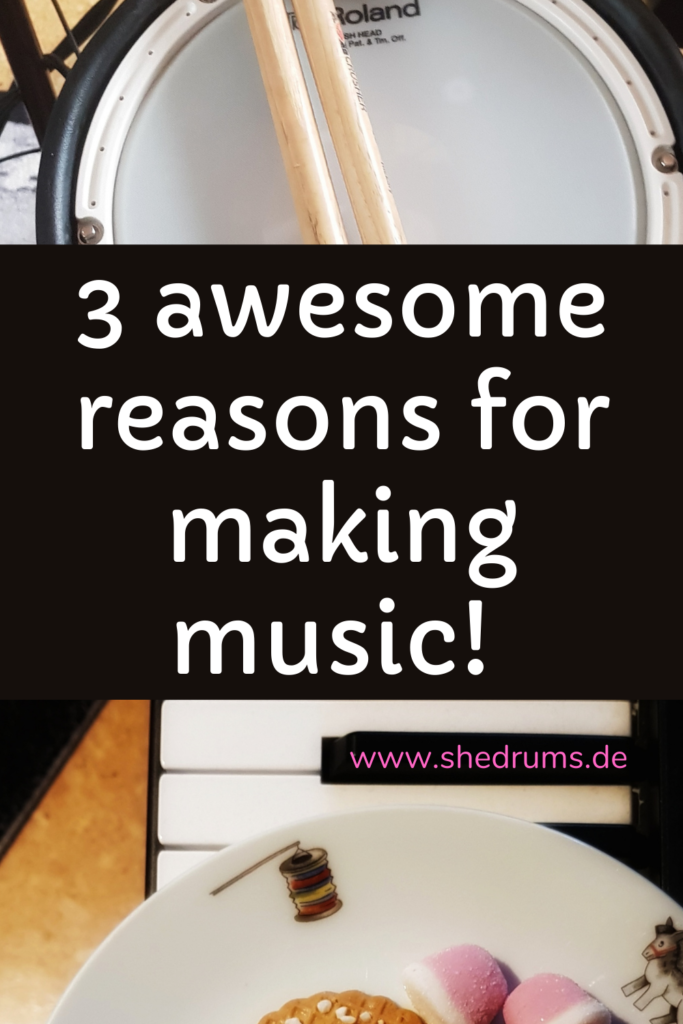 Do you love making music?
Or are you thinking about learning an instrument right now?
If so, what are your reasons for this?
As I love making music myself, I'm going to write about my personal reasons to rock.
Maybe they inspire you to grab a pair of drum sticks too?
That'll be awesome – so let's go! 🙂
Continue reading

"3 Awesome Reasons For Making Music"