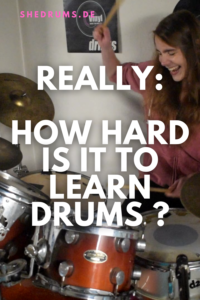 Ok, you want to become a drummer. Hey, congrats and a great decision! However, you might be wondering: How hard is it to learn drums? Really.
Am I going to have a tough time? And how long will it take me to become a good drummer?
I know, I know … these are very good questions. So to help you out, I'm going to answer both of them for you.
Let's start off with the first one:
Continue reading

"How Hard Is It To Learn Drums REALLY?"